Images from the return of Summerfest point to a strong rebound during festival season.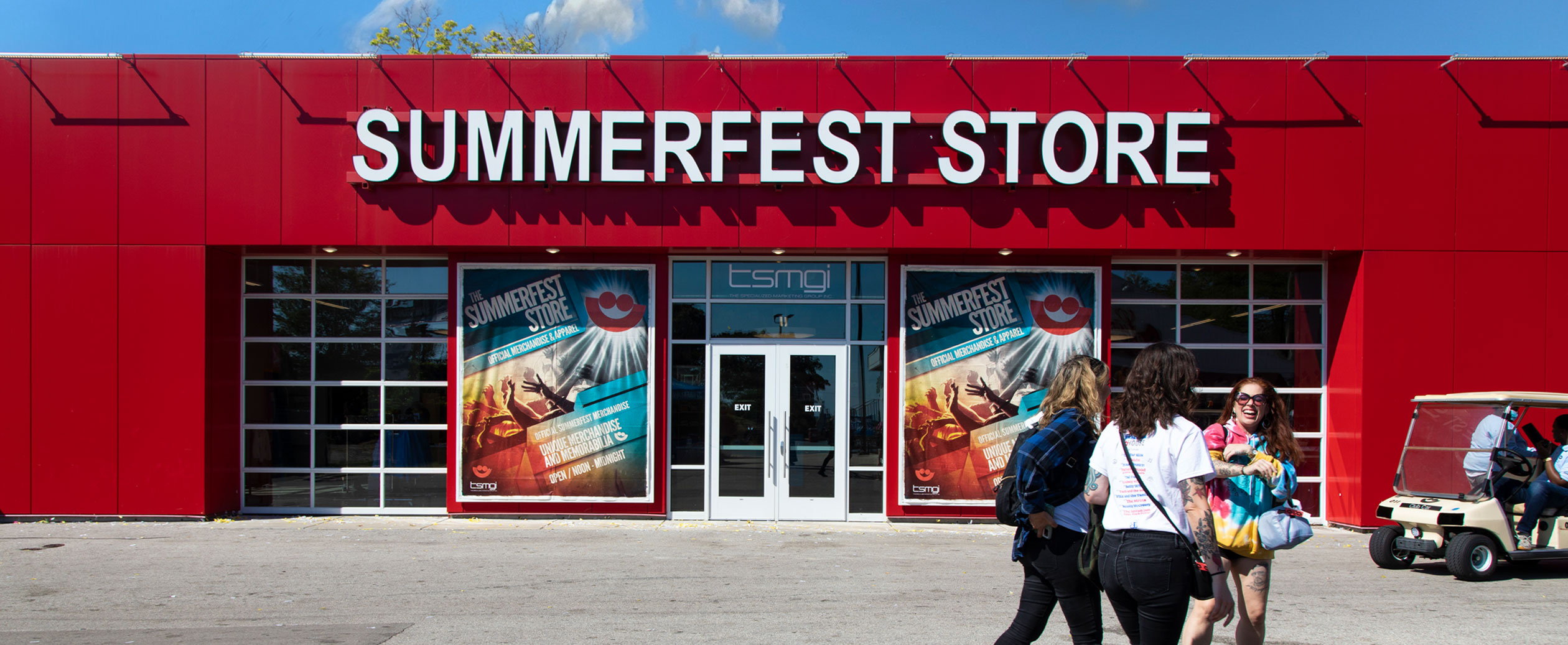 Like many events in 2021, Summerfest experienced some significant changes in their first year back post-pandemic. One thing that didn't change was TSMGI's presence on-site as the official merchandise provider. With over 240 unique products to this year's festival and 300 total products, TSMGI experienced another successful year at our main store and satellite locations on the grounds at Summerfest.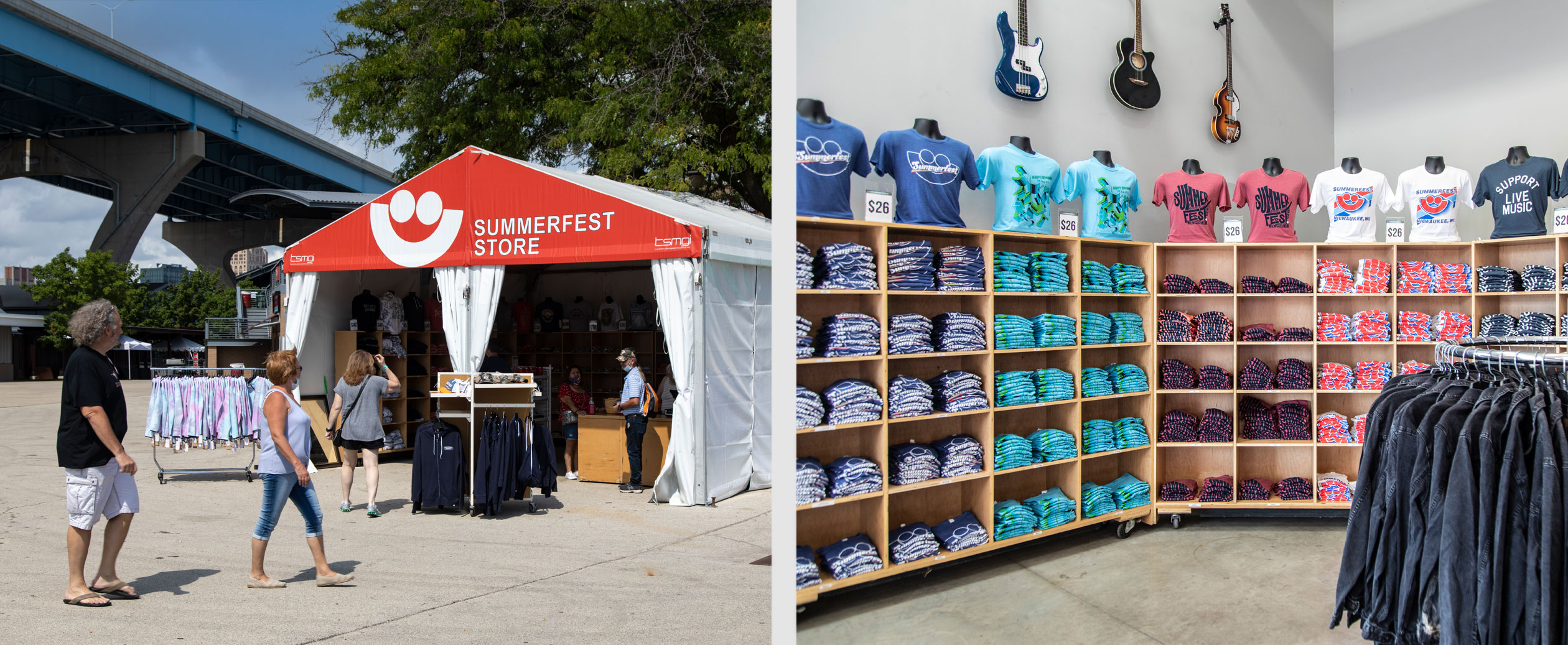 Amid supply chain issues, TSMGI was able to implement our just-in-time inventory model which includes local decorations that print on demand and can produce apparel in less than 24 hours. One of the changes implemented by Summerfest was an alternative schedule that featured performances Thursday-Sunday on three weekends in September. This allowed our team to more accurately collect inventory, assess needs, and act accordingly to provide the best possible shopping experience for Summerfest attendees. Some of our feature products included the headliner tee, which featured over 100 artists, and the quick flip hoodie, a full zip hoodie that easily transforms into a drawstring bag. Check out the images below of our feature products and Summerfest Store set-up!