NASCAR Makes Pit Stop at McDonald's HQ
---
In partnership with Cup Series team 23XI Racing, McDonald's hosted a corporate gathering around the first ever Windy City 110.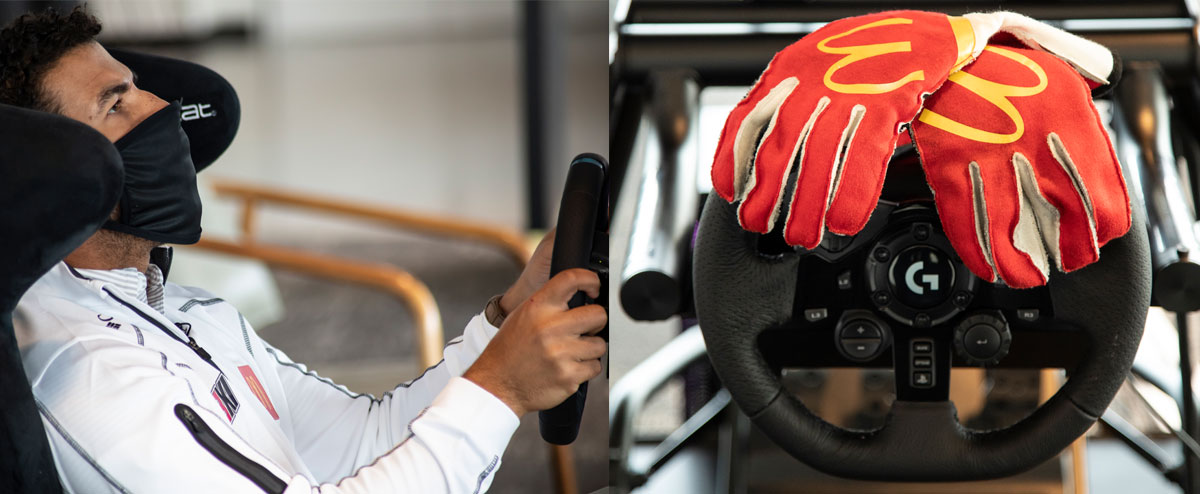 CHICAGO, IL – With the Chicago skyline behind him, 23XI Racing's Bubba Wallace drove through the streets of Chicago with the 38 other NASCAR Cup Series drivers. No, this wasn't a physical race through the streets of Chicago – though there are hopes the concept will come to life in some form in the future. Instead, NASCAR held its first ever virtual street course race through Chicago's iconic Grant Park earlier this month as part of the eNASCAR iRacing Pro Invitational Series.
With the City of Chicago moving toward larger group gatherings, TSMGI looked to capitalize on the opportunity to activate with new motorsports client McDonald's by bringing one of their two sponsored drivers to the company's headquarters for the race. The activation included a full day of programming for Wallace, who also visited a local Boys and Girls Club to donate a set of racing simulators and answer questions from the kids.  Article continues below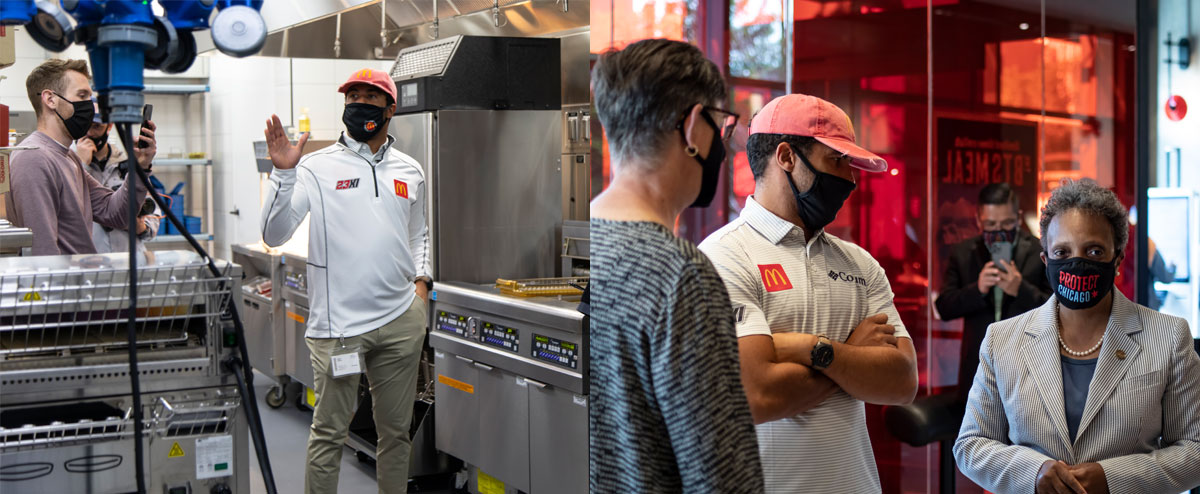 Upon arrival in Chicago, TSMGI worked with Bubba and team to capture social content of the stock car driver's tour around McDonald's Headquarters. The tour included a trip to the company's test kitchen, where Bubba made his own 10-piece Chicken McNuggets and World-Famous Fries. Ahead of the evening's race, Wallace and Chicago Mayor Lori Lightfoot took some time to visit with a local restaurant's crew before Bubba jumped behind the mic for an interview live on FS1's NASCAR RACE HUB, the sport's weekday news show.
TSMGI assisted with the event from ideation through activation, working with McDonald's, the City of Chicago, 23XI Racing, and NASCAR to bring the experience to life. In addition to the simulation rigs that were donated, TSMGI set up two identical units at McDonald's Headquarters for City of Chicago officials and McDonald's and NASCAR executives to test their skills at the Chicago Street Course before it was released to the public.
With more event venues opening around the nation, TSMGI is looking forward to getting back to helping clients activate their sponsorships in person. With events like CONCACAF's Gold Cup, Summerfest, and the Chicago Marathon set to take place this fall, TSMGI will be working hard on behalf of all our clients.