Bellin Born. Packers Raised.
---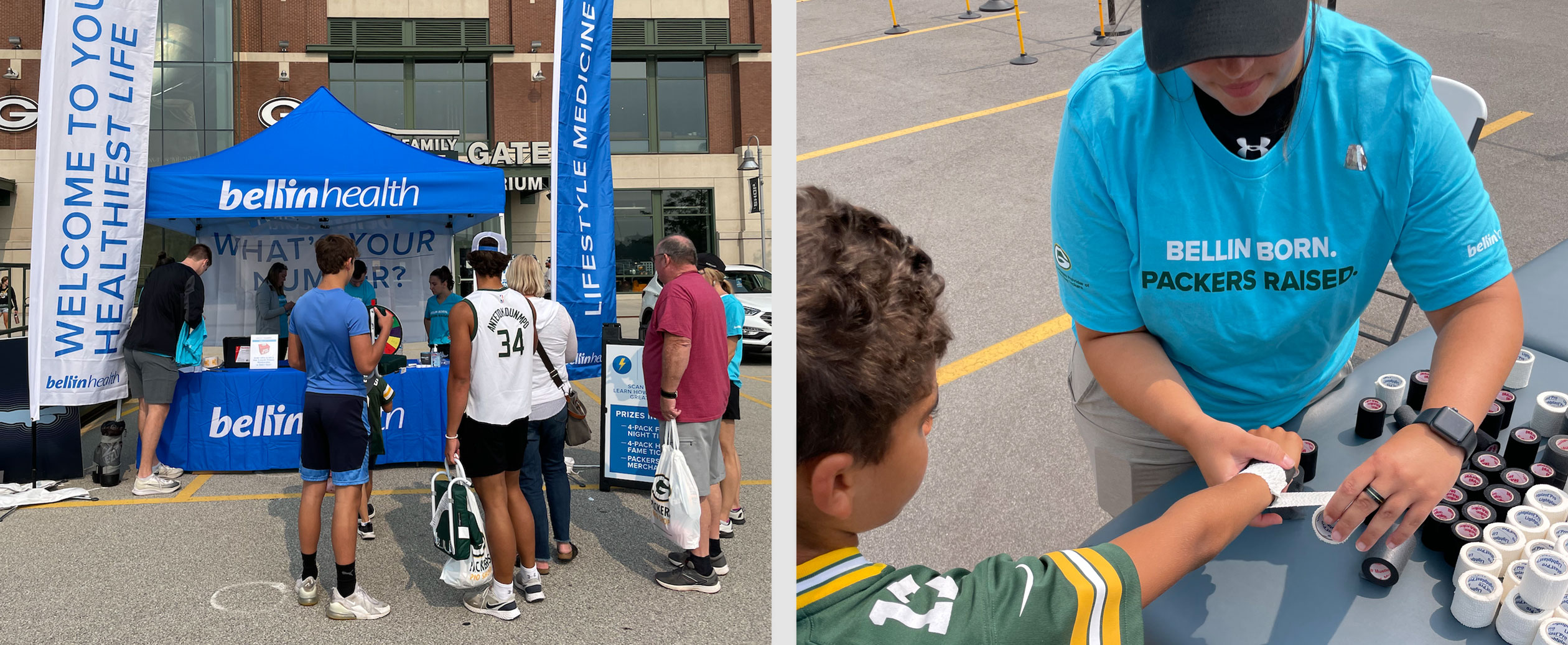 In our first year as Bellin Health's official sports marketing agency, our team at TSMGI coordinated a 4-part preseason activation plan around Bellin's service lines designed to boost community engagement and promote whole life family care. This activation plan included:
Packers 5K presented by Bellin Health
Green Bay Packers Family Night presented by Bellin Health
The Packers 5K presented by Bellin Health, which is the second race of the Bellin Health Titletown wellness race series, took place on July 24th and featured 2,054 participants that had to opportunity to run through side streets of Green Bay, conclude with a lap around Lambeau Field and cross the finish just outside the stadium.
Tying into Packers players riding bikes to practice, one of the longest-standing training camp traditions in the NFL, the Bellin Health Bike Rodeo featured free bike helmet fittings, bike helmet giveaways, and bike safety courses conducted by the De Pere Police Department. 470 helmets were distributed and more than one hundred kids participated in the bike safety courses.
The Bellin Blitz featured four of Bellin's service lines including Lifestyle Medicine, Mental Well-Being, Sports Medicine, and Family Medicine. Each service line had a location set up on the only Saturday at Packers training camp with activities such as football drills, prize wheels, and other interactive activities.