Since 2000, we have had the pleasure of working with a diverse roster of clients, from some of the most recognizable brands in the world to equally great small companies and organizations. Our clients represent a wide range of industries, geographies, and sizes.
Hover over the logos below to browse our case studies.
Abbott
---
Selected as an official provider of branded merchandise and company store for Abbott North America, and distribution throughout the world.
ABBOTT PROMOTION
S
---
Challenge:
How could Abbott build employee engagement and pride among over 1 million employees worldwide?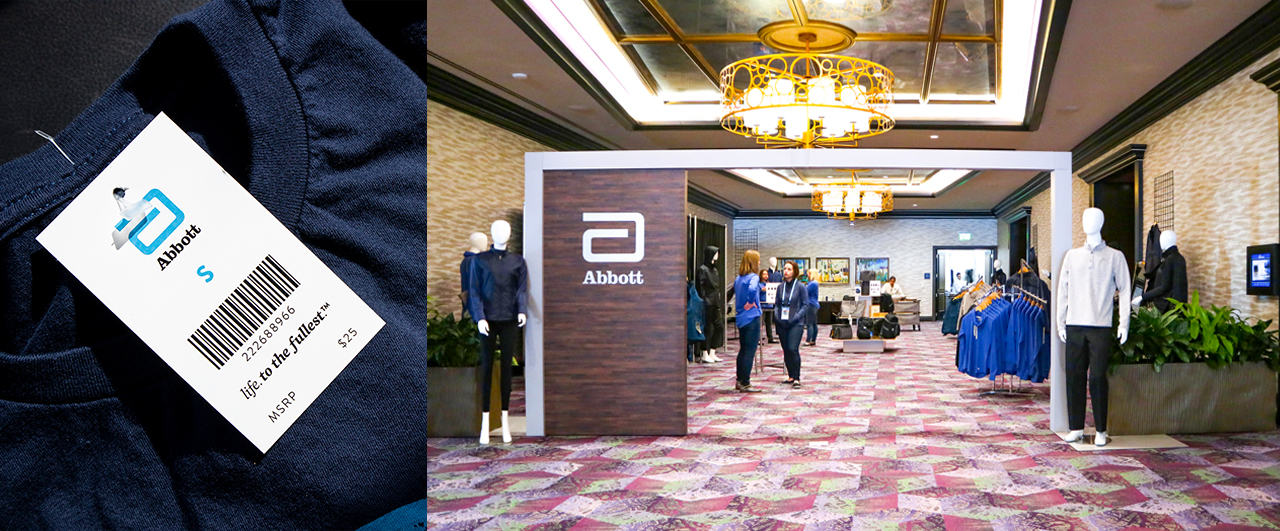 Solution:
Based on the results of the Abbott World Marathon Majors program, TSMGI was provided the opportunity to create a branded promotional merchandise program for Abbott at the corporate and field levels to showcase the Abbott brand worldwide. TSMGI developed a 24/7 webstore that allowed employees to order both stock and custom Abbott branded items. Items include apparel, drinkware, office accessories, sporting goods, bags, backpacks and custom scrubs for its pharmaceutical sales force to wear in sterile hospital locations.
Results:
Today, TSMGI is one of Abbott's preferred partners that provides hundreds of items emblazoned with the Abbott brand. TSMGI warehouses, fulfills and direct ships Abbott customer orders all over the world.
Abbott's employees wear the Abbott brand proudly around the world.
ABBOTT
---
TSMGI is the agency of record managing and activating Abbott's sports sponsorships, including the Abbott World Marathon Majors, a series of the world's largest marathon races.
ABBOTT SPORT
S

MARKETING
---
Challenge:
To enhance Abbott's corporate brand identity with consumers focused on wellness.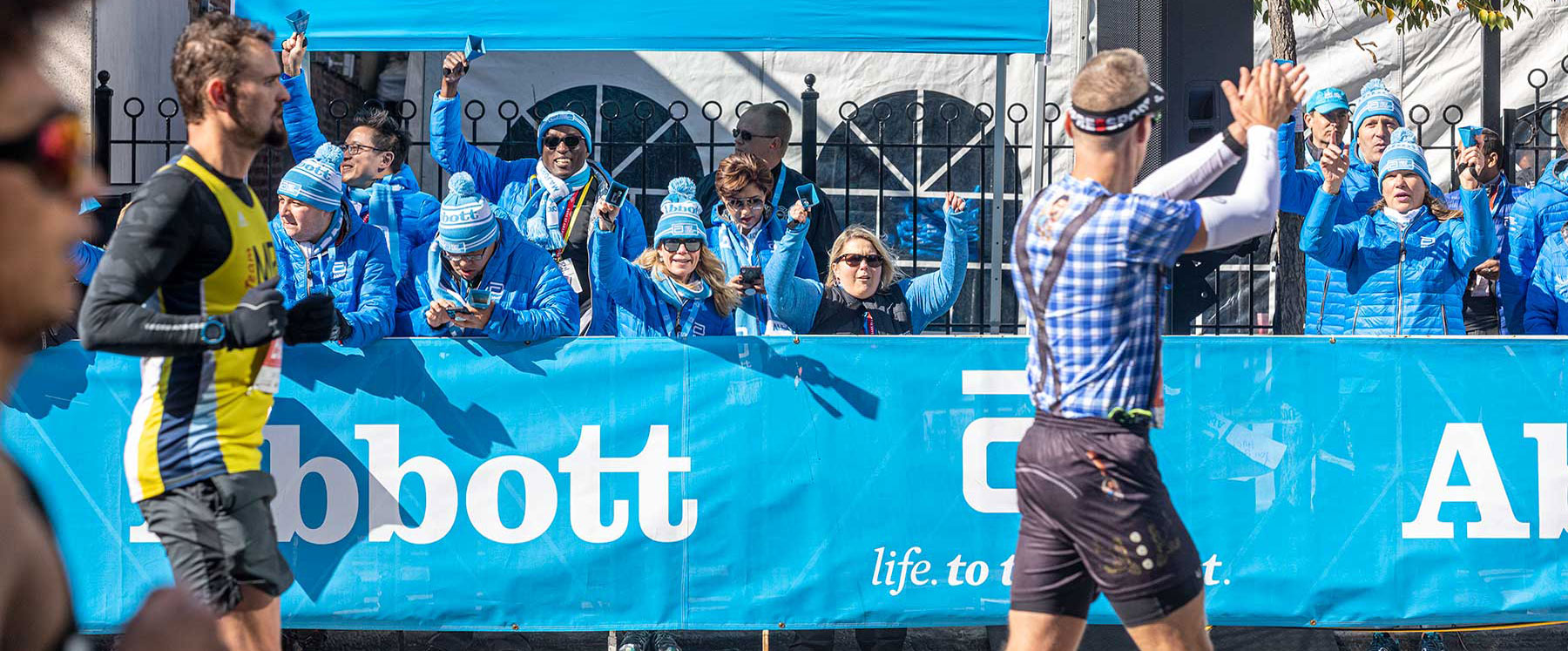 TSMGI presented Abbott with a range of partnership opportunities strategically focused on wellness. The World Marathon Majors was selected as the property that most aligned with Abbott's brand and corporate priorities. Once identified, TSMGI negotiated the agreements on behalf of Abbott with the World Marathon Majors and their six marathons held in Tokyo, Boston, London, Berlin, Chicago and New York. As part of the activation, TSMGI created an integrated program for internal and external promotion. TSMGI now functions as the primary liaison between Abbott and the endurance sports community as the program enters its 6th year.
TSMGI continues to manage the sponsorship, provides Abbott with strategic consultation, event planning and execution, creative/design services, and promotional merchandising surrounding the races.
Results:
Consumer understanding and awareness of Abbott as a brand in the wellness and health technology space has increased significantly due to the AbbottWMM partnership.
To engage employees, TSMGI oversees a program for Abbott employees to run in any of the six marathons including lotteries and registration, bib distribution, on-site VIP hospitality and Abbott branded running apparel.
At each race, TSMGI manages comprehensive VIP hospitality programs for Abbott employees and friends and family which include exclusive access to athletes and experiences as well as branded Abbott apparel and merchandise.
Since the program started, employee engagement has increased and Abbott employees have participated in races.
TSMGI also concepts and executes Abbott's activation footprint at the Chicago and London Marathon Expos, reaching over 150,000 people at each race.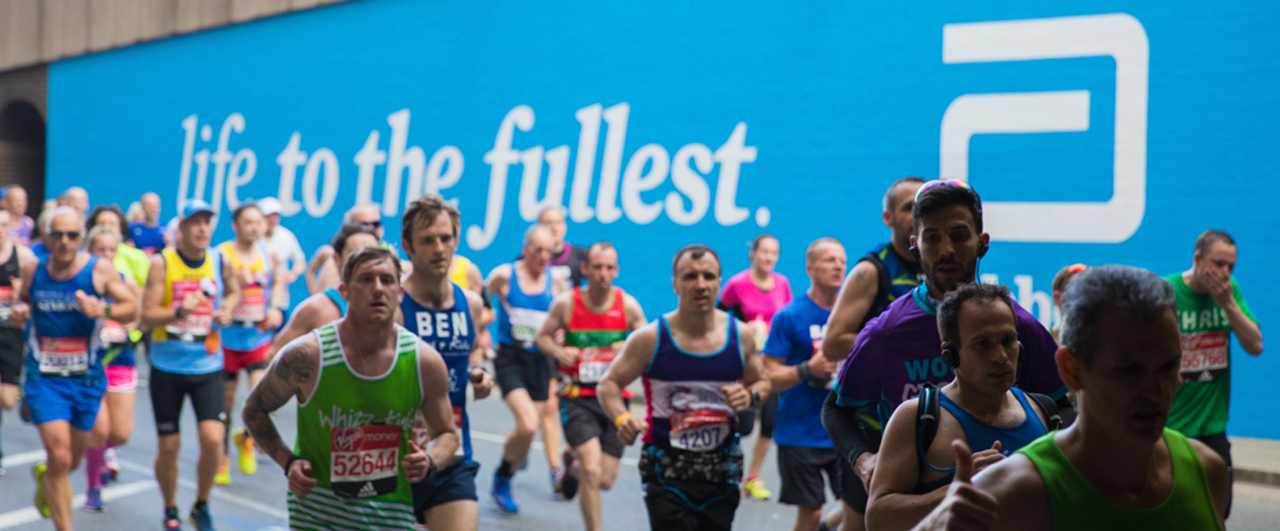 ALIGHT
---
Helped launch the newly formed HR company's first line of branded merchandise following its spinoff from Aon.
AON
---
Orchestrated one of the largest global sports marketing partnerships (at the time) that reached the public, employees, customers, and media globally.
AON
---
Challenge:
How could Aon bring to life its global partnership with Manchester United to its more than 65,000 employees in 500 offices across nearly 200 countries? In addition, how could they better engage their clients and prospective business partners?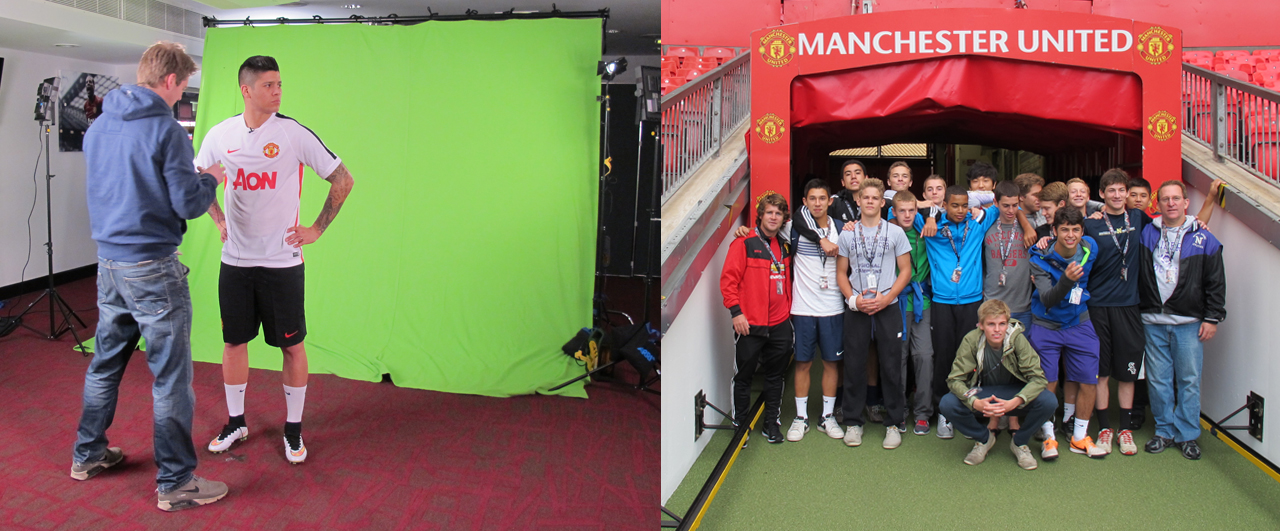 Solution:
TSMGI developed a multi-phased, multi-pronged program to amplify the Aon/Manchester United partnership, foster client and new business relationships, and build internal excitement around the partnership.
The program's first phase involved gaining global recognition for Aon as Man U's prestigious front-of-jersey sponsor. The partnership was announced across the company with a "day and date" desk drop in 500 offices around the world. The package included an Aon/Manchester United jersey, a co-branded backpack, children's coloring book, Aon's quarterly magazine, and a letter from the CEO. TSMGI procured and created the gift bag elements.
The second phase focused on engaging clients and business prospects with high-touch experiences as part of the Aon Summer Tour, a traveling soccer program for youth in major cities across Asia, Europe and North America. TSMGI led the cross-functional team and was responsible for the ideation, planning and execution of each stop on the Summer Tour. "This included making travel arrangements and logistics, on-site program management, vendor procurement, creating match day toolkits and communications materials, as well as collaborating with Aon's internal creative team to ensure proper brand asset governance and use."
Results:
Both the Aon and TSMGI teams continue to receive glowing feedback from colleagues and clients on the access, execution and experiences available on Manchester United's Summer Tour.
A total of xx kids participated in the Summer Tour in xx cities, helping integrate Aon as part of local communities.
TSMGI was challenged with creating a program that would reach every single Aon employee in order to introduce the Aon/Manchester United sponsorship and generate internal excitement for the company's global marketing platform. The scope of the program was immense, given that Aon has more than 65,000 employees in 500 different offices spread throughout 192 countries. TSMGI managed the product curation and fulfillment.
MANCHESTER UNITED "PLAYER FOR A DAY" PROGRAM
---
Challenge:
Aon was looking for ways to leverage its partnership with Manchester United to engage key clients and business prospects.
Solution:
As the presenting sponsor of Manchester United's Summer Tour, Aon was able to create a hospitality program that allowed Aon to host guests at Manchester's Aon Training Complex in the UK.
Each program attendee was treated as if they were a prospective player. The immersive experience included a "contract signing," locker room visit, posed photographs and a Q&A session with First Team players providing guests with a behind-the-scenes look at a day in the life of a Red Devil.
THE BIG E
---
TSMGI is the official retail merchandiser for the state fair representing the six states in New England.
The Big E
---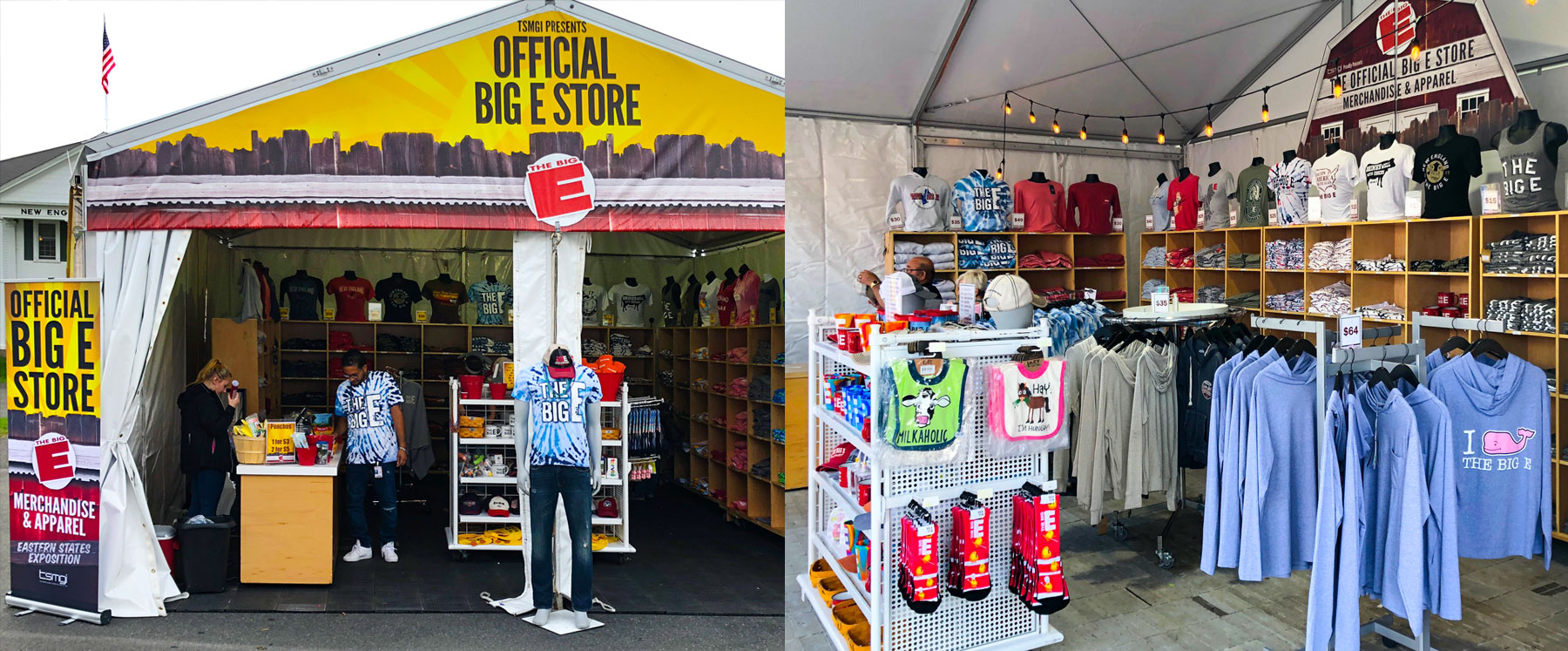 The Big E serves as the official state fair for the U.S. New England states that takes place in Springfield, Massachusetts each September. This relationship grew out of the success of TSMGI's merchandise program for the Wisconsin State Fair. Nearly 1.5 million people visit the Big E and purchase branded items from each of TSMGI's retail locations. As with each of the State Fairs TSMGI supports, an emphasis is placed on offering items with a unique local flair and of local provenance.
BOSCH
---
Developed an integrated trade incentive program within a national auto parts retailer leveraging Bosch's partnership assets with Hendrick Motorsports.
BOSCH
---
Challenge:
How could Bosch incentivize sales associates at NAPA Auto Parts stores to drive sales of its automotive aftermarket products?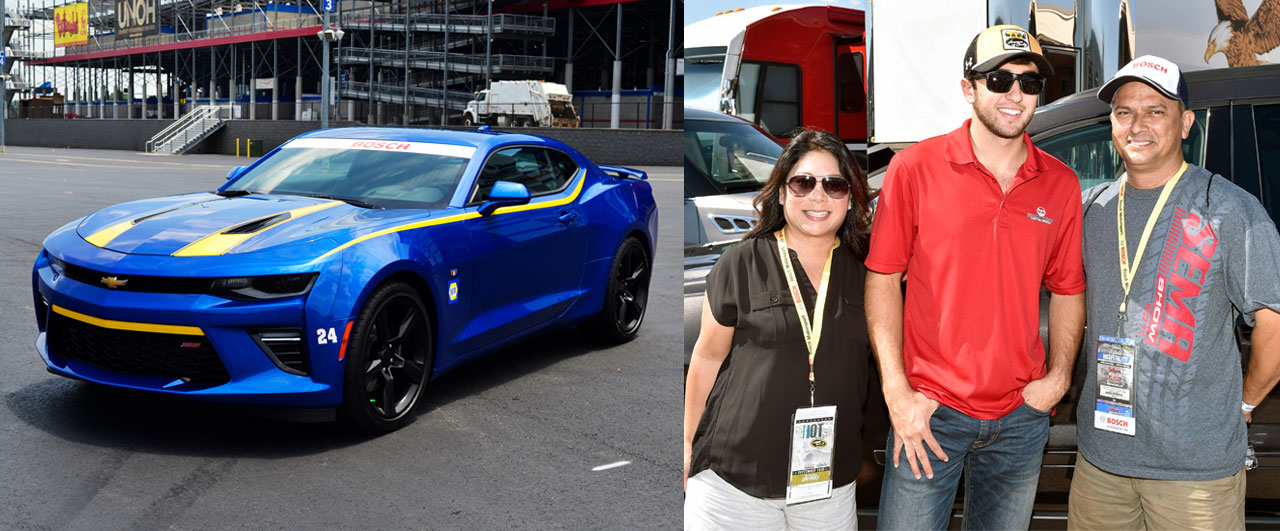 Solution:
TSMGI created an integrated campaign that awarded the NAPA Auto Parts store that had the largest sales increase of Bosch products compared to the previous month. The exclusive prizes included a 1:1 ride-along with NASCAR driver Chase Elliott, a custom Chevy Camaro, NASCAR VIP race hospitality, driver meet-and-greets, private tours of Hendrick Motorsports and behind-the-scenes experiences at the race track. Within NAPA, the sales contest was promoted through custom video, web and other creative pieces developed by TSMGI.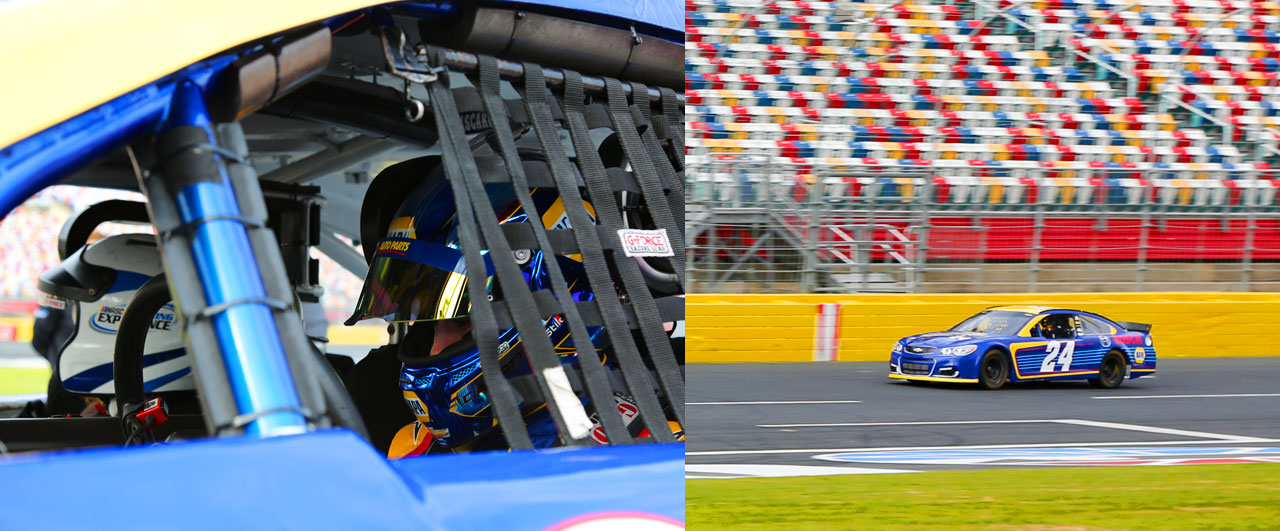 Results:
Bosch saw an increase in affinity for its automotive aftermarket products with NAPA sales associates.
Chicago Marathon
---
The official provider of branded merchandise for one of the six Abbott World Marathon Majors and the second-largest marathon in the US.
Chicago Sports Commission
---
TSMGI is a founding board member, helping to establish Chicago as a leading US destination for sports tourism.
Com Ed
---
Developed and executed mobile / experiential programs throughout Chicagoland in order to educate consumers.
CUMMINS
---
Developed custom B2B hospitality programs around the United States F1 race for the Fortune 500 engine manufacturer.
CUMMIN
S
---
Challenge:
How could Cummins strengthen relationships with some of their key local customers?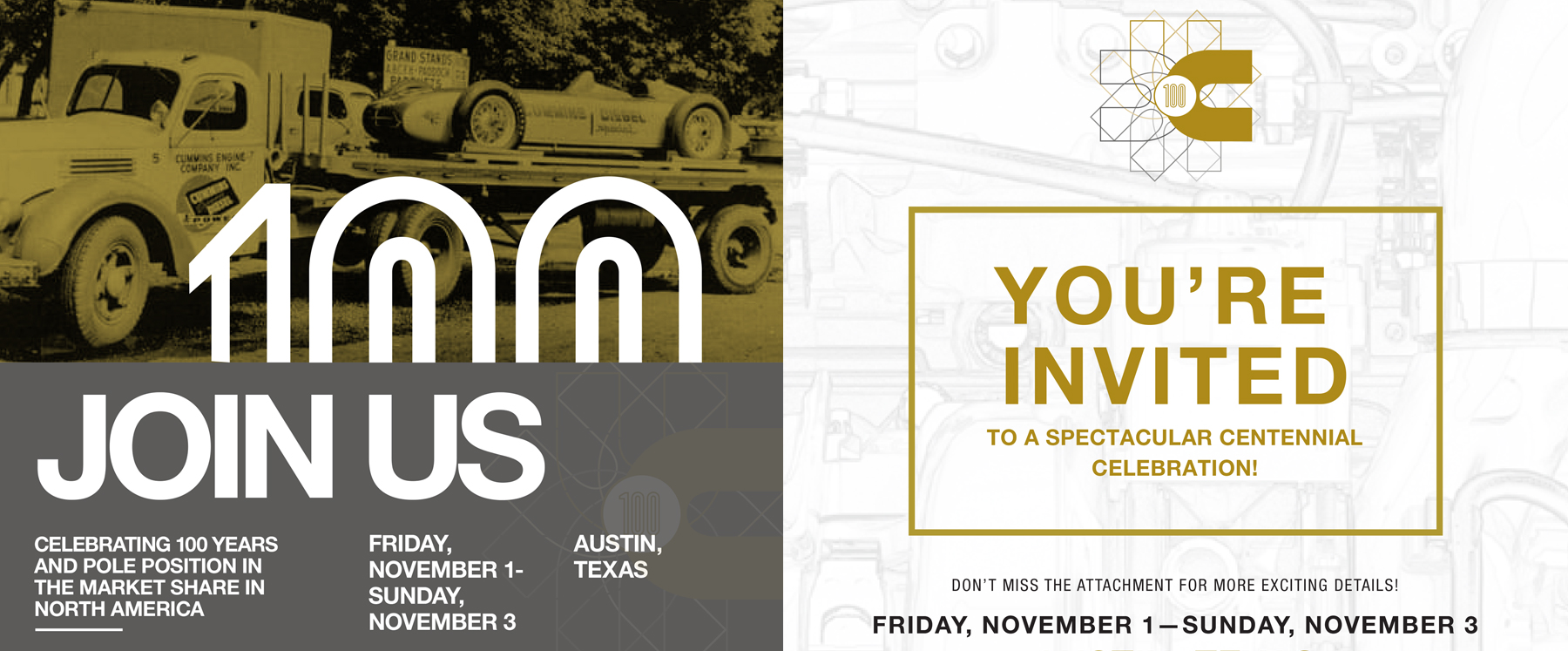 Solution:
TSMGI leveraged its network within the auto racing space to build a VIP hospitality event for Cummins at the Formula One United States Grand Prix in Austin, Texas. TSMGI staffers met Cummins' guests at the Austin airport, transported them to their hotel and acted as personal concierges for the weekend's events. Cummins brought its guests together at the race in a high-end hospitality club and took them on a behind-the-scenes tour of the racetrack.
Fleet Feet
---
Partnered with one of Chicago's premiere running retailers for one of the world's largest endurance events, the Chicago Triathlon.
FROEDTERT & MCW
---
Negotiated and manage the hospital system's marketing partnership with the NBA's Milwaukee Bucks and its integration within the hospital network's employee base.
FROEDTERT & MCW
---
Challenge:
To build Froedtert & the Medical College of Wisconsin's reputation as a premier and convenient healthcare provider within the greater Milwaukee community.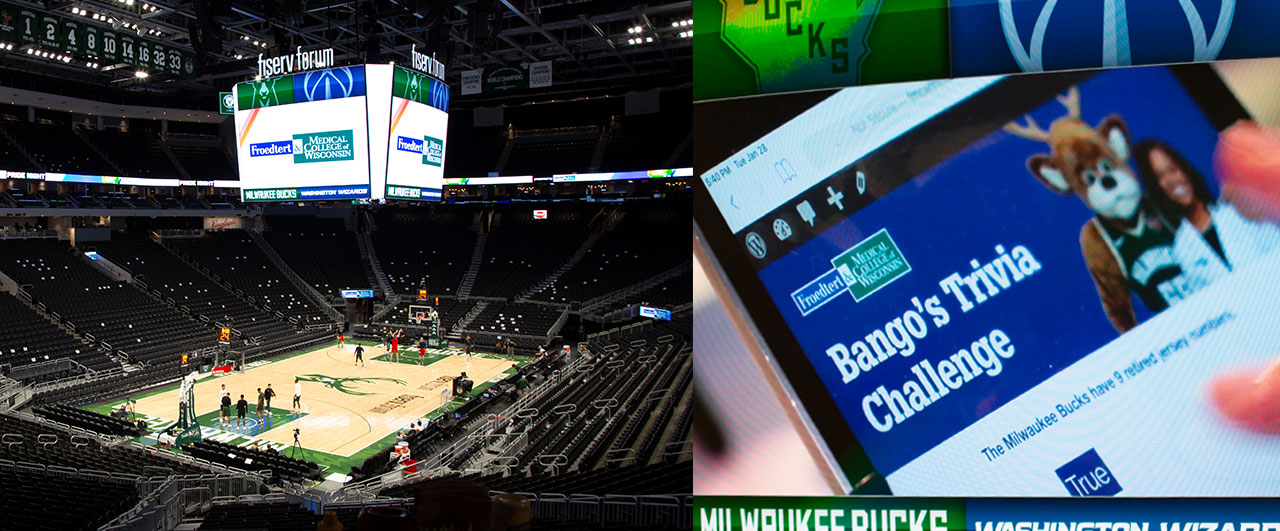 Solution:
TSMGI connected Froedtert & MCW with the Milwaukee Bucks to form a long-term partnership as the Bucks exclusive healthcare provider. The partnership brings together two powerful brands to make a difference in the Milwaukee community by providing access to healthcare, community engagement and job creation.
TSMGI also manages the strategy, planning and execution of game and community activations and all of the hospitality including game tickets, promotional tickets, suite, autographed items and Bucks merchandise, player appearances and Bucks mascot appearances.
As part of TSMGI's ongoing efforts to advance Froedtert & MCW's brand, recent activations incorporated the use of the Milwaukee Bucks E-Sports Team, Bucks Gaming, placing the company's brand inside the NBA 2K platform.
Results:
TSMGI led the contract negotiations on behalf of Froedtert & MCW to secure the partnership and the naming rights of the Bucks new practice facility which opened in 2018.
TSMGI developed several consumer facing activations at Bucks' basketball games resulting in more than 100 million impressions. The ongoing activation includes a custom interactive trivia game.
Ticket/asset management.
Indiana State Fair
---
Award winning and official merchandiser of The Indiana State Fair, held annually at the nation's crossroads since the mid-1800s.
Indiana State Fair
---
TSMGI serves as the official branded merchandise retailer for the Indiana State Fair. As a result of TSMGI's successful promotional efforts for the Wisconsin State Fair, TSMGI partnered with the Indiana State Fair in 2018 and 2019." During the course of the Fair, TSMGI offers merchandise celebrating Indiana's unique heritage. In 2018, the International Association of Fairs & Expo awarded the Indiana State Fair with a silver medal for its merchandise program created by TSMGI.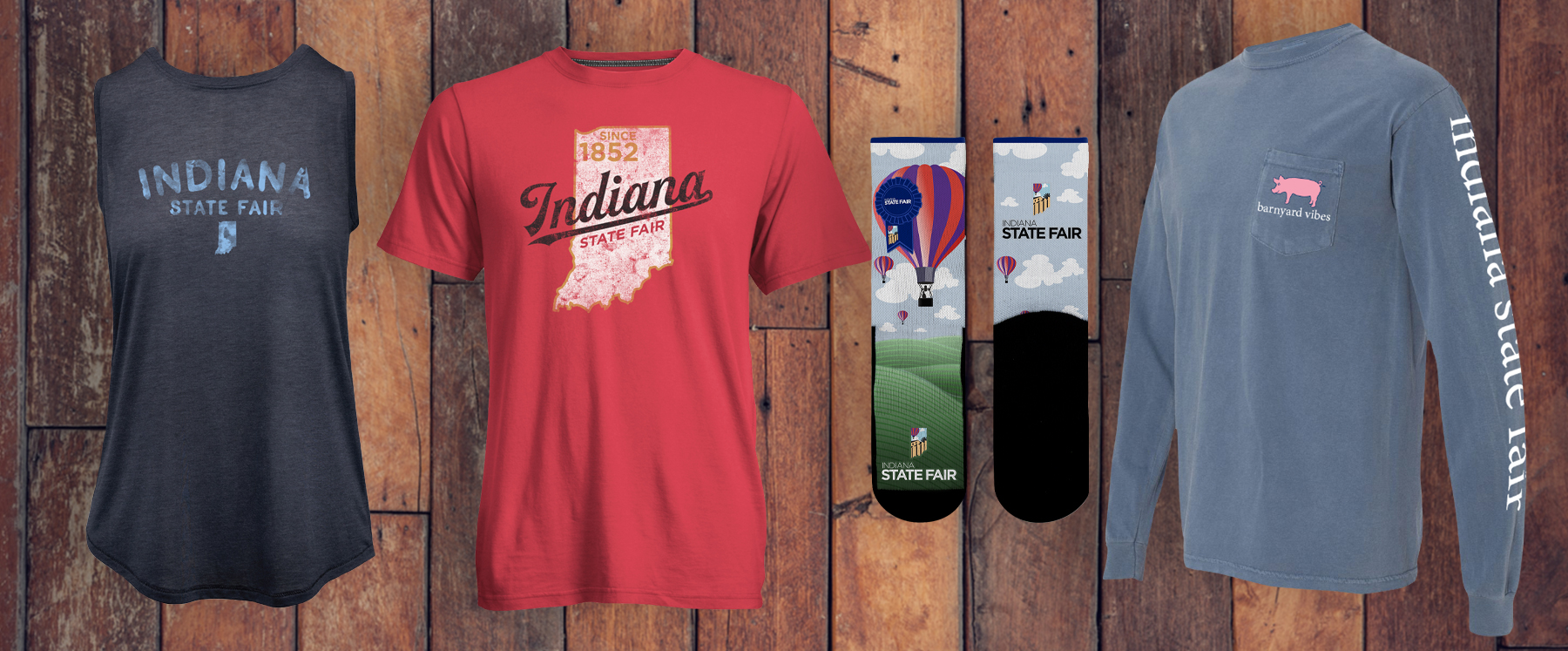 Kohl's
---
Develop custom programs for onboarding and employee retention for one of America's largest retail stores and its 85,000 employees.
Shamrock Shuffle
---
The official provider of branded merchandise for one of Chicago's most well-known endurance events.
McDonald's
---
Responsible for a key national field marketing program engaging McDonald's Corporation, franchisees and Ronald McDonald House Charities.
MillerCoors
---
Created a proprietary system to manage and distribute thousands of event tickets annually for one of the largest brewers in the world.
Milwaukee Admirals
---
The preferred merchandise provider for Milwaukee's American Hockey League (AHL) team that includes attendance-driving promotions.
MILWAUKEE ADMIRAL
S
---
Challenge:
To help the Milwaukee Admirals professional hockey team (AHL) increase ticket sales and attendance through a high-value game day promotion.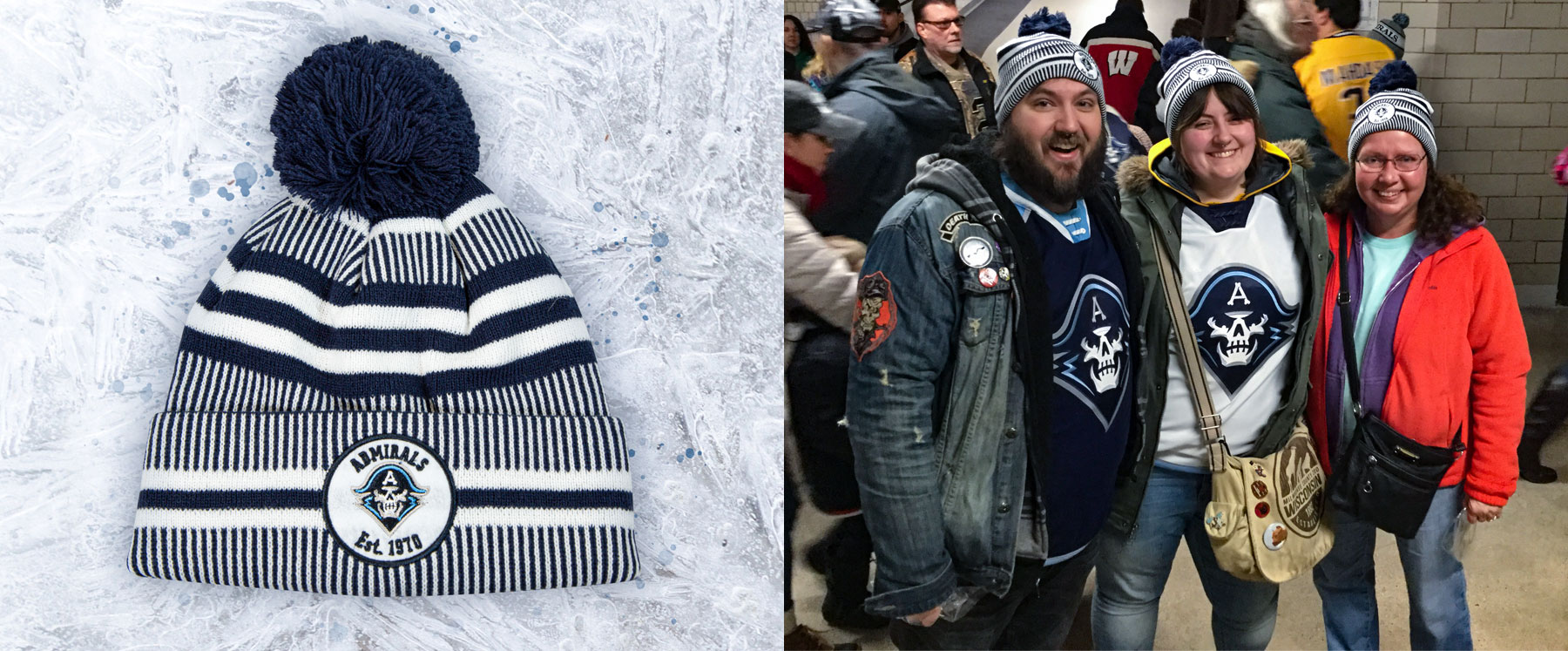 Solution:
Traditionally, promotional giveaways are strong attendance drivers at ticketed sporting events and a strong way to enhance team spirit and pride. TSMGI's Admirals-branded winter hat promotion has become a fan favorite for over 8 years due to the creative design and high quality cap provided by TSMGI to the first 5,000 fans on a specific game night each season.
Results:
Due to the popularity of the Winter Hat promotion, fans lined up at the gates early and 5,000 hats were distributed in less than 30 minutes.
Game attendance increased 150% versus the same day the previous year.
Working with the Milwaukee Admirals well in advance, TSMGI was able to custom design and produce the hats at an exceptional value, increasing the Admiral's ROI for the cost versus the net attendance increase.
The program continues annually and has become one of the team's most successful promotional giveaways.
Motorola
---
Managed the multinational company's Chicago area corporate hospitality assets and ticket distribution throughout its network.
Owens Corning
---
Provide consultation and execution of custom, high-touch events in motorsports and golf for the longstanding Fortune 500 company.
Owen
S

Corning
---
Challenge:
How could Owens Corning celebrate its 80th anniversary in a way that recognized its key customers in a high-touch and exclusive way?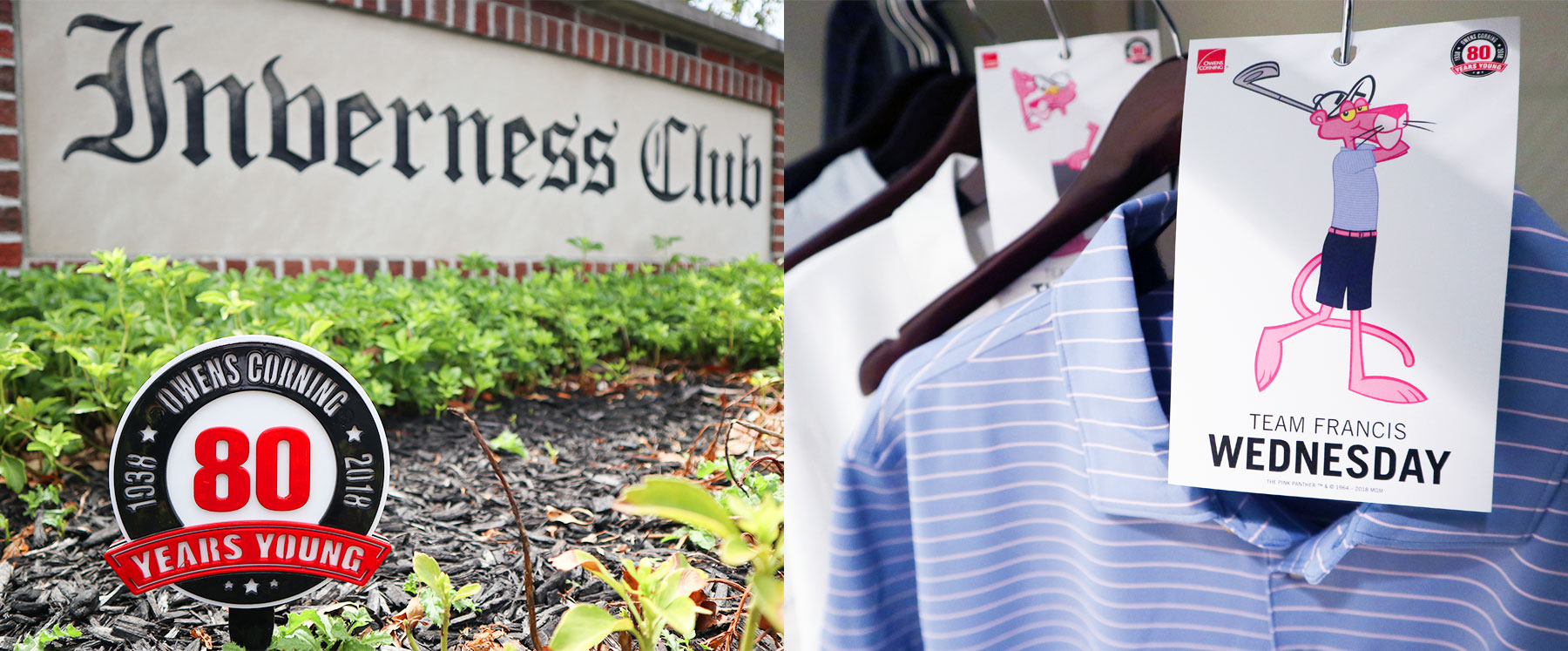 Solution:
TSMGI created a private Ryder Cup-style golf tournament at the famous Inverness Club in Toledo, Ohio, hosting 24 executives from across the U.S. TSMGI created the overall tournament look-and-feel, including the selection and decoration of team uniforms, all on-course signage, custom tee markers, pin flags, and caddie bibs, among others. TSMGI ensured Owens Corning's guests would feel like they were participating in the Ryder Cup and coordinated all onsite activities including meals and pairing announcements. Throughout the event, TSMGI was on site to liaise with the Inverness Golf and Clubhouse staff to provide a seamless experience.
Results:
High-profile guests attended the four-round, three-day tournament concluding with an exciting trophy presentation just off the ninth green of the club. Owens Corning was pleased with the extent of TSMGI's leadership and involvement required to produce the event and execute it onsite. All guests left feeling like they were a part of a memorable, once-in-a-lifetime experience.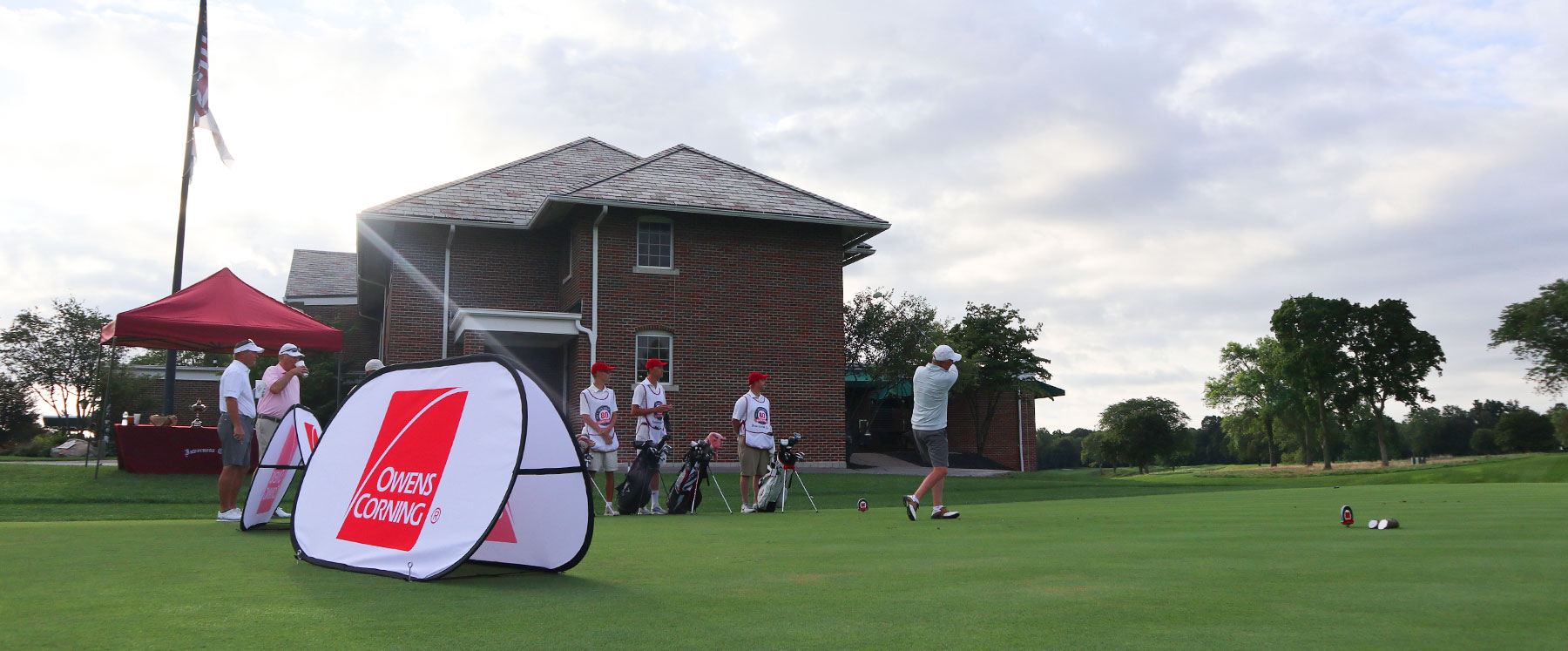 Solenis
---
Develop and manage ongoing branded merchandise programs and e-commerce platform for the specialty chemical company.
Soleni
S
---
Solenis began its relationship with TSMGI when it was formerly Ashland Water Technologies. Today, TSMGI continues to support Solenis with branded merchandise through a 24/7 webstore and live customer service support. The webstore offers dozens of SKUs branded with the Solenis logo for its sales people, corporate employees and key customers. The store offers both custom and stock items which TSMGI warehouses, fulfills and ships around the world. TSMGI also provides Solenis with branded premiums for use at conventions, trade shows and recruitment.
SUMMERFEST
---
The Official Retail Partner of the world's largest music festival, with around 800K attendees over 11 days each summer.
SUMMERFE
S

T
---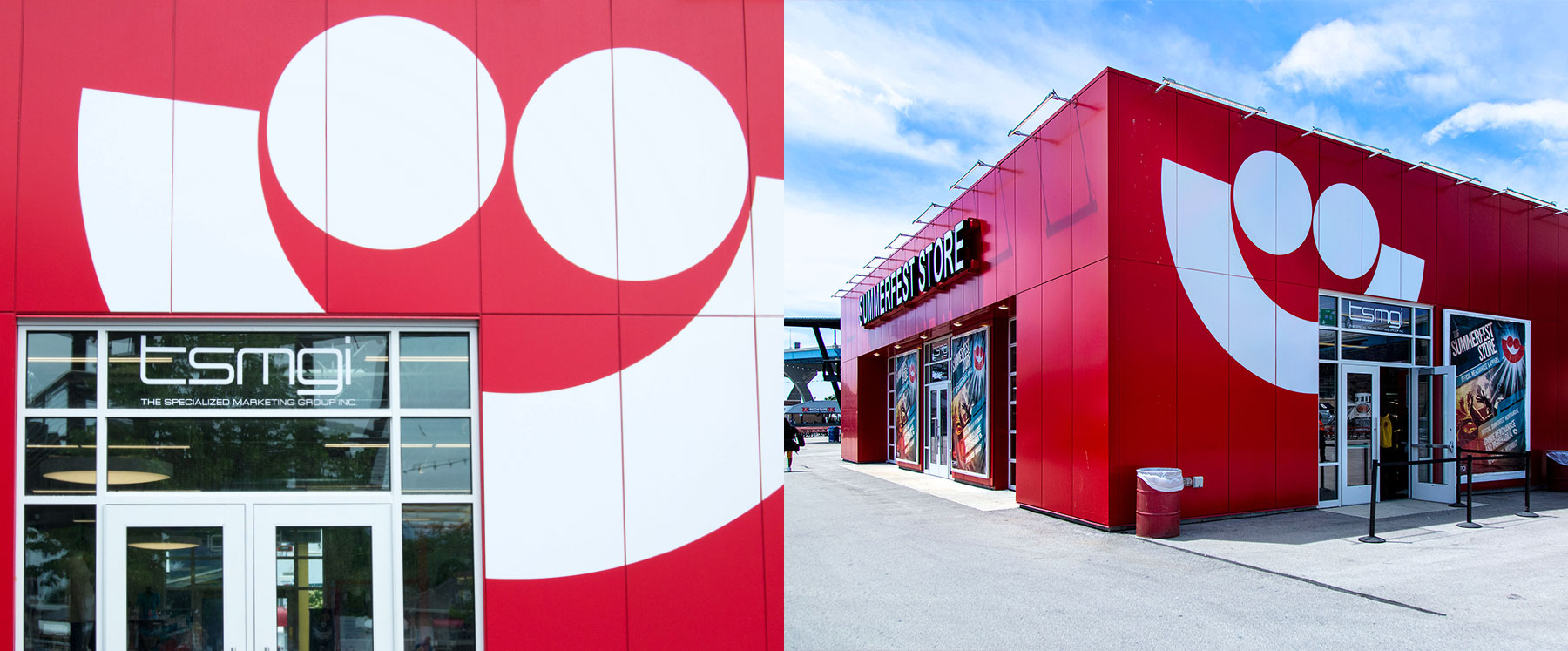 Since 2013, TSMGI has been the official branded merchandise retail partner for Summerfest in Milwaukee, Wisconsin. Each summer, Henry Meier Festival Park on Milwaukee's lakefront welcomes nearly 900,000 visitors to enjoy more than 800 music performances on 12 stages over 11 days.
In 2017, TSMGI opened a 4,000-square-foot permanent retail store centrally located on the Festival grounds while operating satellite stores at both the north and south ends of the park. During the 11 days of the festival, volumes equal what would otherwise be "a year's worth of retail sales."
Planning takes place year-round, with the TSMGI team working together with the Summerfest executives to select dozens of items and designs to be featured exclusively in the TSMGI Summerfest store and online at Summerfest Store.
Customers' favorite items included youth and adult t-shirts, sweatshirts, koozies, and magnets. In addition, during Summerfest 2019, the store featured merchandise from local artists as part of the festival's "Homegrown Collection."
The merchandise evolves each year, showcasing new and exciting items as well as returning favorites.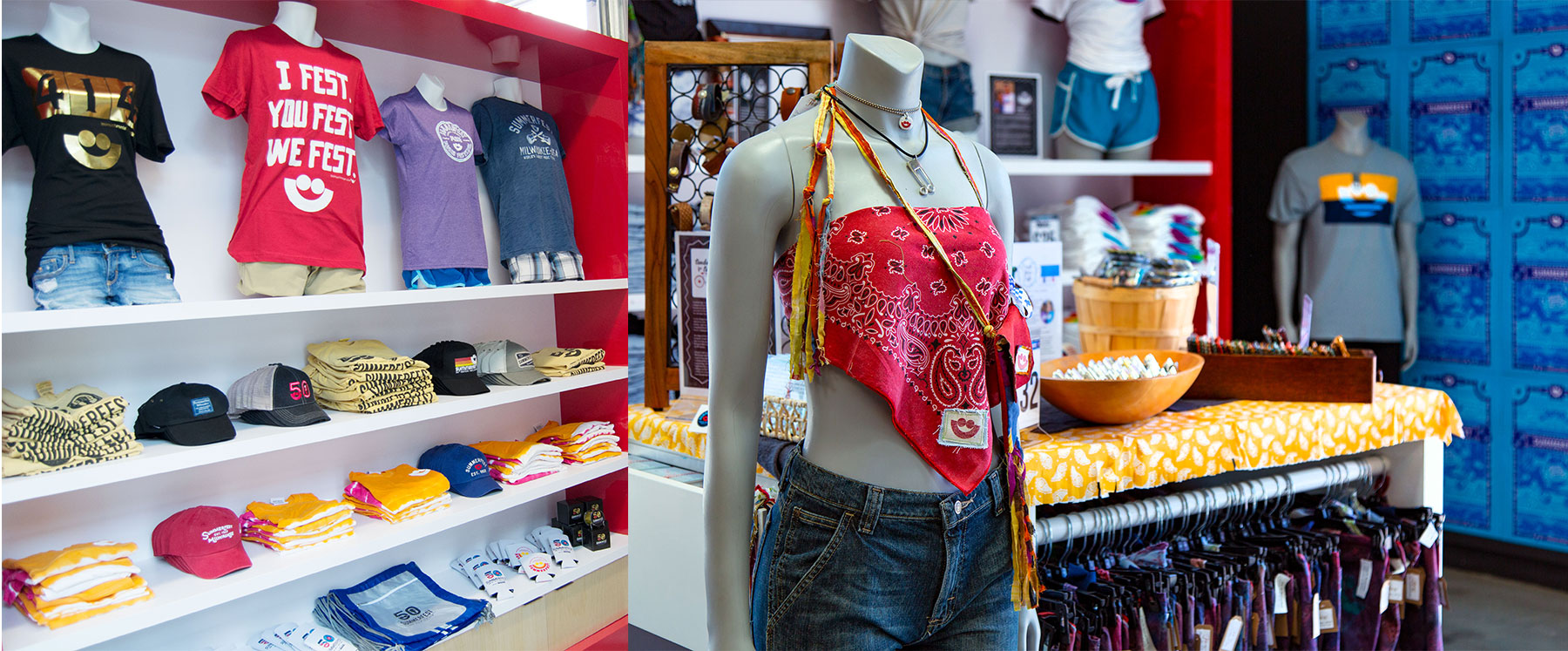 USG
---
Developed a multi-tiered marketing platform for the construction product manufacturer, within NASCAR, that included league, event title, team, driver sponsorships, on-site activation and client hospitality.
USG
---
Challenge:
How could USG educate its core target of general contractors in a fun, engaging and unique way?
Solution:
TSMGI created an experiential tour for USG sales reps providing their customers with a once-in-a-lifetime experience while also educating them on USG's products. The team at TSMGI orchestrated the program from start to finish managing concept ideation, display build, product training, venue booking, transportation/logistics, display set up/break down, overall program management, onsite event management, event reporting, and more. These events were hosted at various facilities such as the Texas Ranger's Stadium, where guests received lunch and a VIP tour followed by a unique product education experience at the USG mobile display unit.
Results:
This unique activation allowed USG to increase engagement with their current and potential customers in a way that no traditional sales tactic had in the past. At the time, USG touted this tour as its most successful sales tool to date.
Valvoline
---
The agency of record for motorsports marketing and promotional programs since 2007 for one of the world's most time-honored motor oil brands.
VALVOLINE SPORT
S

MARKETING
---
Challenge:
Help grow brand awareness within a specific targeted consumer group—soccer fans.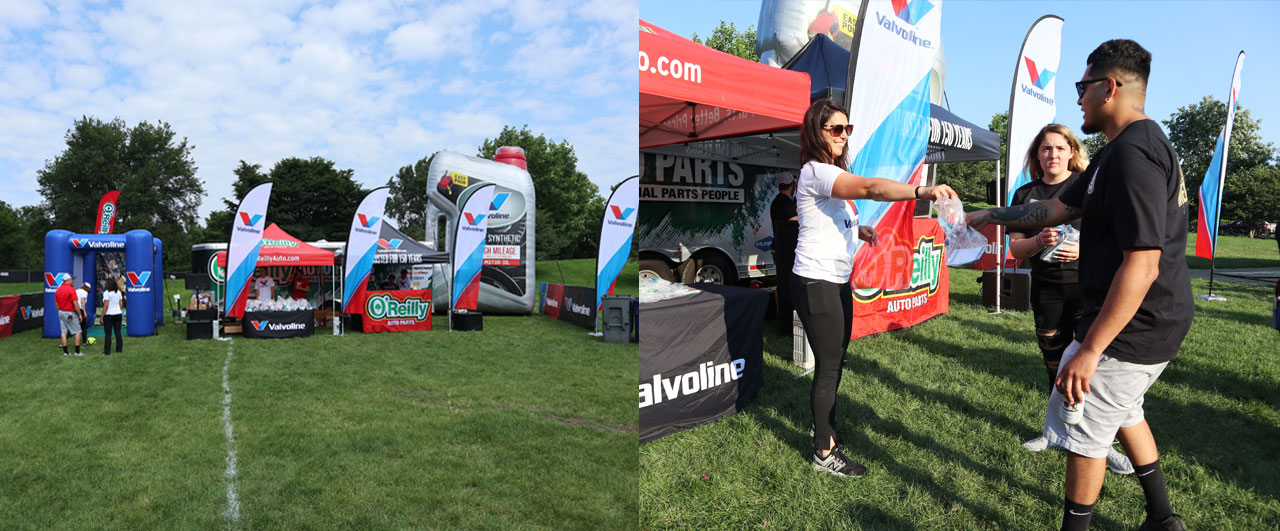 Solution:
TSMGI created an onsite soccer activation at the 2019 CONCACAF Gold Cup tournament in 11 cities over three weeks. The activation featured an interactive soccer game which rewarded players and winners with exclusive co-branded Valvoline and O'Reilly merchandise.
Results:
30,000 soccer fans were exposed to the Valvoline brand when they visited the activation footprint.
Brand ambassadors distributed co-branded Valvoline and O'Reilly merchandise including hats, koozies, sunglasses and soccer balls.
TSMGI efficiently executed the program on an accelerated timeline.
Client Valvoline was seeking ways to increase sales of Valvoline motor oil at retail.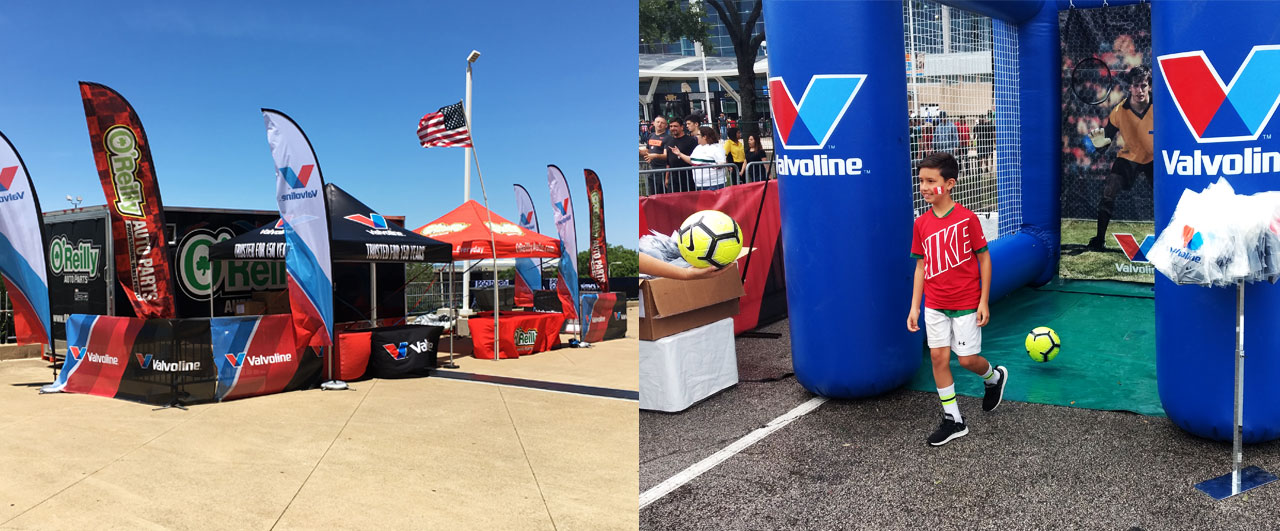 Valvoline
---
TSMGI has been the official promotional merchandise provider for over a decade. TSMGI runs an on-site store at Valvoline HQ, a robust online store and offers an extensive promotional product lineup.
VALVOLINE
---
Challenge:
Client Valvoline was seeking ways to increase sales of Valvoline motor oil at retail.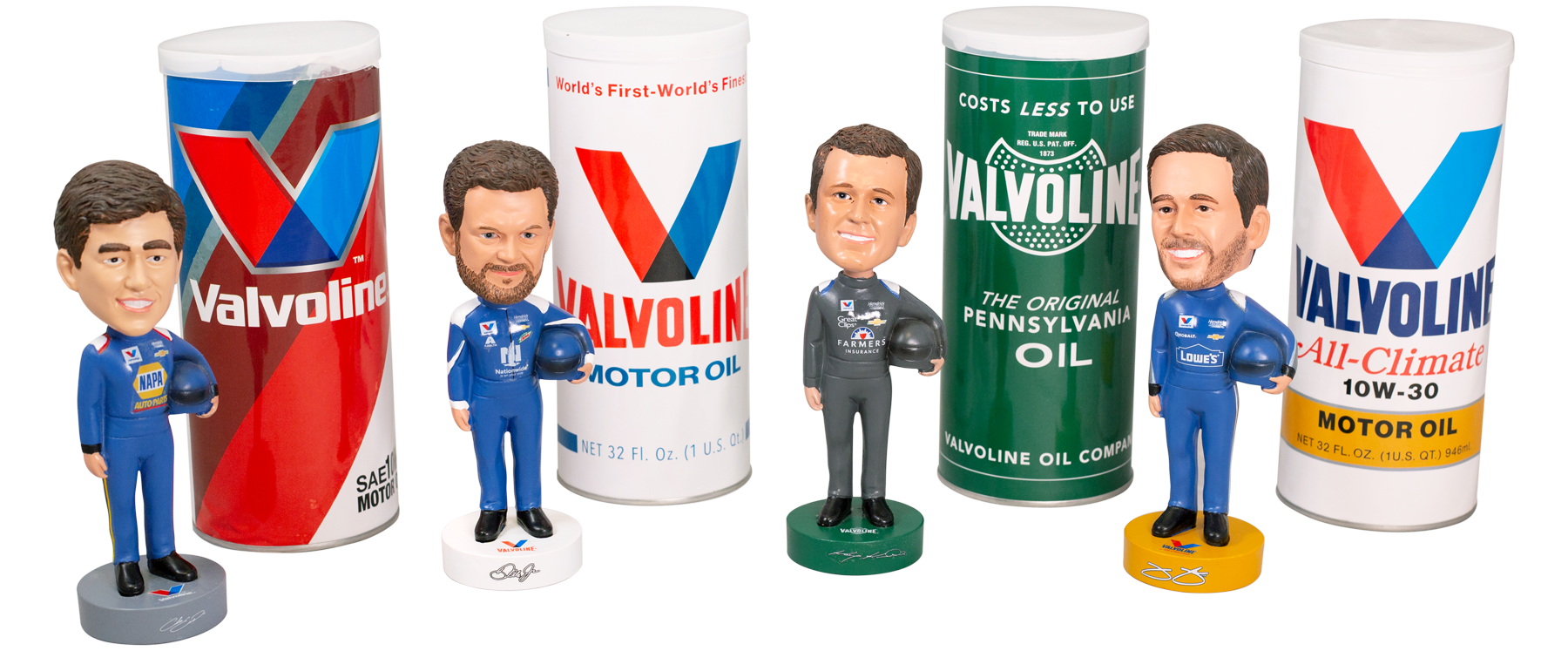 Solution:
TSMGI developed a retail promotion with national auto parts retailers that rewarded customers who purchased 5 quarts of Valvoline motor oil. Qualifying customers received collectible bobbleheads of the 2016 Hendrick Motorsports driver lineup — Dale Earnhardt Jr., Jimmie Johnson, Chase Elliott, and Kasey Kahne — designed and produced by TSMGI.
Results:
This promotion engaged all Valvoline retailers and delivered incremental retail layers that showed sizable increase in sales during the promotional window.
Year 1 results included 43,000 bobbleheads redeemed and, 4.2MM video views that helped deliver 180MM+ earned impressions.
Due to its results, the bobblehead program is in its third year, featuring different drivers, packaging and evolved activation across multiple media.
More than 150,000 bobbleheads have been distributed over the course of the multi-year campaign.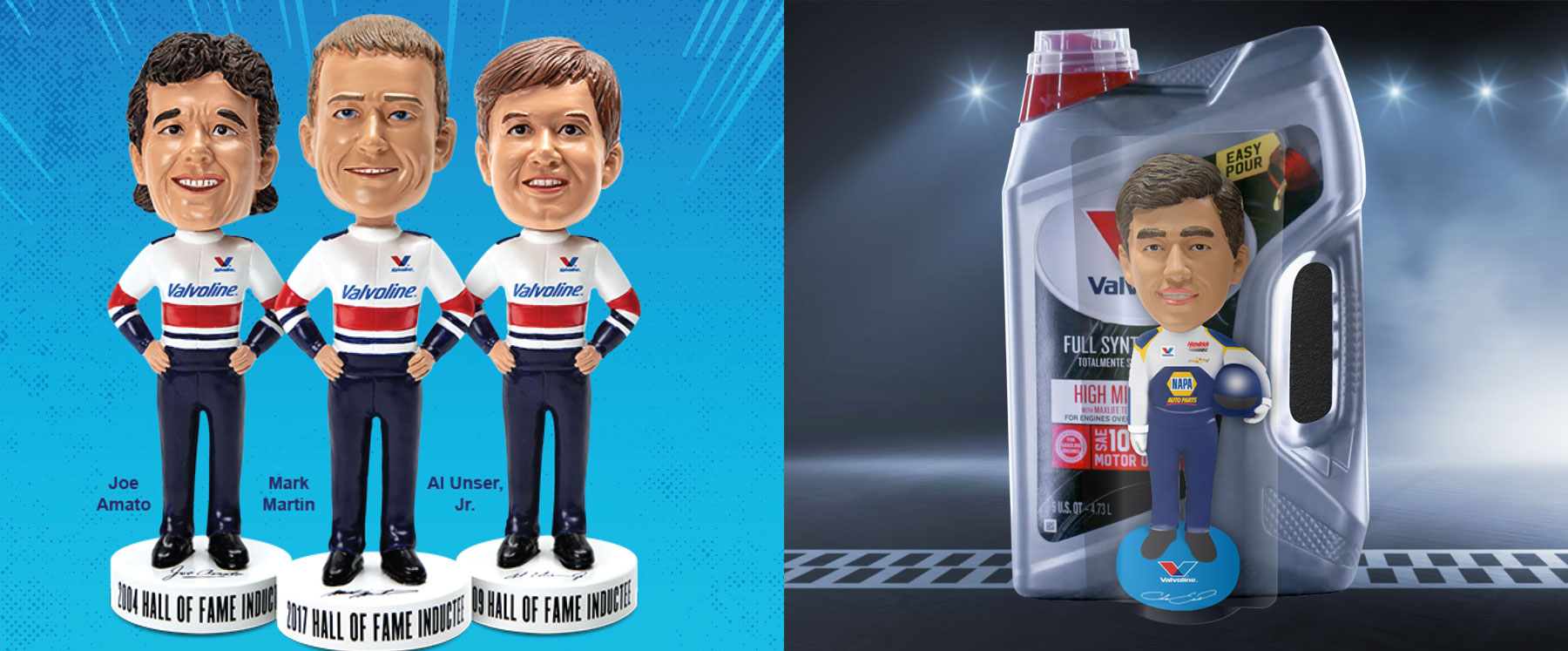 VIOC
---
Develop and distribute branded products and uniforms for employees of the second largest oil change service provider in the United States.
WESCO
---
Develop and manage a branded merchandise program through an in-house custom e-commerce platform for its nearly 10,000 employees.
WIDIA
---
Develop and manage a branded merchandise program through an in-house custom e-commerce platform for the century-old tool manufacturer.
Wisconsin State Fair
---
Award winning and official merchandiser of the Wisconsin State Fair, which attracts more than 1 million fairgoers each summer.
WISCONSIN
S

TATE FAIR
---
Since 2013, TSMGI has been the official retailer of branded merchandise at the Wisconsin State Fair.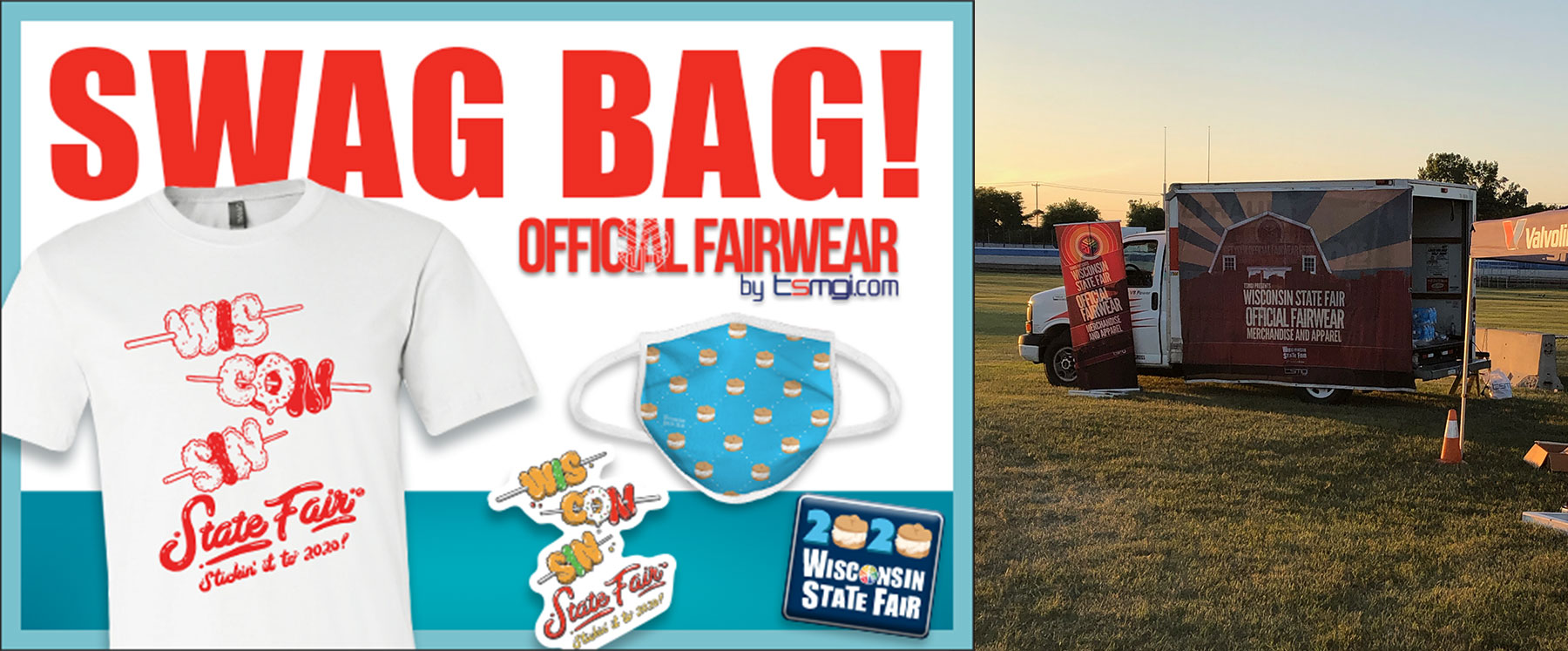 Each summer, Wisconsin residents look forward to celebrating state pride at the Wisconsin State Fair. Enjoying the distinctive fair food and picking up the latest merchandise from TSMGI are both favorite fairgoer traditions.
This summer was no different. However, rather than walking the fairgrounds in the heat of the summer, fairgoers celebrated from the air-conditioned comfort of their own cars. As a way to continue this summer tradition, the Fair offered a drive-through food fair on several weekends in July and August. TSMGI was there, along with 15 food vendors, to offer 2020 commemorative fair merchandise at a drive-through retail booth. The Wisconsin State Fair was the first retail pop-up for TSMGI since the beginning of the pandemic.
Special pre-packaged Swag Bags were sold that included a "Stickin' it to 2020" tee shirt and decal, Cream Puff mask (cream puffs are a fair specialty) and lapel pin. Items were also offered a la carte. By the second day, all tee shirts and masks were sold out, creating great demand for the items, which were quickly reordered and printed in short order to deliver to the next weekend's fairgoers. Sales exceeded their forecast by 167%.
The event was a huge success and other state fairs are using the Wisconsin State Fair drive-through as a model for their own events during this non-traditional fair season. Neither the Fair nor TSMGI knew what to expect and both were surprised at the overwhelming response from attendees. During this challenging time, the drive-through reminded fairgoers how much they love the fair and their home state of Wisconsin.